About Us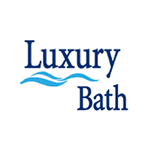 The team at Luxury Bath Technologies of Louisville is committed to providing top-rated products, expert installation, and outstanding customer service. Our goal is to earn 100% customer satisfaction and ensure that every project provides the style, functionality, and accessibility homeowners seek.
Whether you're renovating a small guest bath or a large master, our selection of products make it easy to find exactly what you need. We offer:
Replacement Tubs: A chipped or stained tub makes your entire bathroom look outdated. Get an upgrade with one of our durable tubs available in dozens of color and style combinations.
New Showers: Our showers are treated with Microban, so they are easy to keep clean without the hassle of daily scrubbing.
Bath Conversions: Tub-to-shower and shower-to-tub conversions provide the functionality your family needs with a fast, affordable renovation.
Walk-In Tubs: Enjoy a safer bathing experience with our accessible walk-in tubs.
Fast, Affordable Louisville Bath Renovations
Have you put off a much-needed renovation because you think it will cost too much or take too long? Luxury Bath Technologies of Louisville can complete the installation in as little as one day and for much less than the cost of a traditional bathroom renovation.
Contact Luxury Bath Technologies of Louisville today for more information, or fill out our online form now to schedule a no-cost, no-obligation design consultation and estimate.