About Us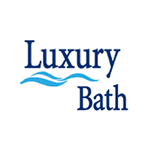 Are you ready to give your bathroom an upgrade with quality products and beautiful styling? Luxury Bath of St. George UT offers attractive and affordable bathroom remodeling services for homeowners.
Our trained and certified bathroom installers can help you get a bathtub or shower enclosure that meets all of your family's needs without compromising on comfort or convenience. Our bath products are manufactured in the United States to the highest standards. With a Luxury Bath remodel, you'll enjoy fixtures with lower maintenance and increased longevity. We also have dozens of styles, colors, and patterns available so customers can create a personalized bath enclosure too.
Get a Professional Remodel of the Wet Areas
From updating that old bathtub enclosure to installing a more accessible walk-in shower enclosure, Luxury Bath of St. George UT provides a range of solutions for homeowners. Our experts can help you with:
Replacement Tubs: We have stand alone tubs and shower/tub combos available for installation.
Replacement Showers: Check out our options for every space, including neo-angle and walk-in showers.
Walk-In Tubs: Live more comfortably and bathe safely with an easy-to-use walk-in tub installed.
Tub-to-Shower Conversions: We can also convert your bathtub into a water-saving, spacious shower.
Our design team will guide you through the process of picking out the colors, patterns, and accessories for your new bath enclosure. If you are interested in getting started with a free cost estimate and consultation with one of our professionals, reach out to Luxury Bath of St. George UT. Just give us a call or fill out our online form now.