About Us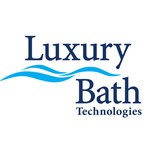 Here at Luxury Bath of Twin Cities, we treat your Minnesota family like our own family. We got started in the home improvement and bathroom remodeling business after trying to find a great bath contractor in the Minneapolis and St. Paul areas, only to come up short. We felt that we could do bathroom conversions better for St. Paul and Minneapolis families, at lower prices and with fewer hassles. That's why we stick to our core principles:
Undivided Responsibility – We are your Minnesota home improvement team. If you have a problem with your bath or shower remodel, walk in tub or other type of bathroom conversion tomorrow or twenty years from now, we stand behind you. You won't find any subcontractors here because we couldn't find any that were able to create bathroom conversions to meet our strict quality standards.
Unsurpassed Warranty – We stand by our bathroom conversion products and our lifetime warranty is unrivaled in Minnesota. If you run into any problems with your St. Paul or Minneapolis bath or shower remodel, we will happily resolve them to your satisfaction. We don't have to make changes often, because all of our installers are highly trained and certified, but we are ready to do so if ever it is needed.
Unbeatable Craftsmanship – Our St. Paul and Minneapolis customers love the baths we install, and love our honest and forthright way of doing business! Let us know if you have any questions about our baths, showers, walk-in tubs, and other bathroom conversion products – we look forward to hearing from you!
Call Luxury Bath of Twin Cities today to get started on your dream bathroom remodel!