About Us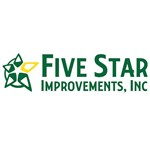 Luxury Bath of Eastern Iowa provides homeowners with beautifully updated bathrooms at cost-effective prices. Our low-maintenance products and stylish options have transformed many outdated bathrooms into stunning spaces. We use only top-rated products made from durable acrylic, and our innovative installation process allows us to complete most projects in just one to two days!
Whether you're updating your bathroom for a new look, enhanced functionality, or accessibility, we have options that will provide the best of both form and function. We offer many affordable solutions including:
Replacement Tubs: Our stylish replacement tubs feature mold-resistant Microban, so it's easy to keep your new tub fresh and clean without the hassle of daily scrubbing.
Replacement Showers:We have stunning options for a small guest bath or a sprawling master.
Bath Conversions: Tub-to-shower or shower-to-tub conversions transform your Eastern Iowa bathroom into a space that offers the functionality you need.
Walk-In Tubs: Looking for an accessible solution? Step into the safety of a walk-in tub with features such as a built-in seat and ADA-approved grab bar.
Roll-In Showers: Another of our aging-in-place solutions, roll-in showers provide a safer bathing experience to every member of your household.
If you've been putting off a much-needed renovation, contact us today to learn how easy and affordable it is to update your space with Luxury Bath of Eastern Iowa. Give us a call today, or fill out our online contact form to schedule your free design consultation.