About Us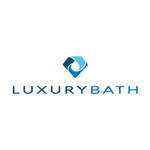 An essential part of every home, the bathroom sees daily use by multiple family members. While normal, this kind of wear and tear can quickly leave your bath enclosure looking worn and dated. Luxury Bath of SE Missouri helps you keep that bathroom in great condition with our quality products and bath remodeling services.
Premier Bath Remodeling Services at Affordable Rates
As a fully trained member of the Luxury Bath brand, we're able to provide their custom-made and manufactured baths and showers at excellent pricing. You'll be able to beautify the bathroom without breaking your budget.
Further, our selection of services is designed to meet most of our customer's bathing needs. We offer:
Replacement Tubs: We can replace the old tub with one that is an exact fit to the enclosure.
Replacement Showers: Our experts can replace the shower in as little as one day.
Walk-In Tubs: Our walk-in bathtubs are designed with a focus on safety and comfort.
Roll-In Showers: Our zero-barrier threshold allows anyone in the household to use this shower.
Tub-to-Shower Conversions: We'll even convert the bathtub to a shower for added functionality.
Our contractors work with customers to pick the perfect product for their family home. Each of our remodeling options can also be personalized with different accessories, colors, patterns, and hardware styles. From a plain white wall to an eye-catching herringbone tile pattern, we have choices for every aesthetic.
Are you interested in learning more about our bathroom remodeling services in Southeast Missouri? Consider setting up a free, no-obligation consultation with price estimate right away. Just give Luxury Bath of SE Missouri a call or fill out our online form to begin.