About Us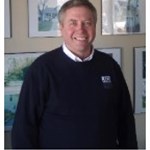 As the leading Luxury Bath dealer throughout the northwest Illinois and southeastern Iowa areas, Luxury Bath of Quad Cities provides remodeling and installation services for everything from showers, bathtubs, walk-in tubs, tub-to-shower conversions and more. Using Luxury Bath's high-quality, acrylic, easy-to-clean products you are sure to have the bath remodel of your dreams.
Our Davenport bathroom remodelers have years of experience and are the highly regarded experts in bath replacement. Whether you are looking to improve aesthetics, make repairs, or just update your bathroom environment, our team are the professionals who can provide highly functional and easy-to-clean bath replacements.
From start to finish, our team will work with you step-by-step to ensure your Quad Cities bathroom remodel is exactly as you envisioned. The process will begin with a free consultation to determine your budget, design specifications and timeframe for project completion. After that, our Davenport bath remodeling experts will work to have your new, beautiful bathroom created to your exact specifications.
Here at Luxury Bath of Quad Cities, we pride ourselves on our quality products, craftsmanship, dedication and outstanding customer service. Experience the Luxury Bath difference and get started on your bathroom remodeling project today! Fill out the form on this page or give us a call to request a free quote.