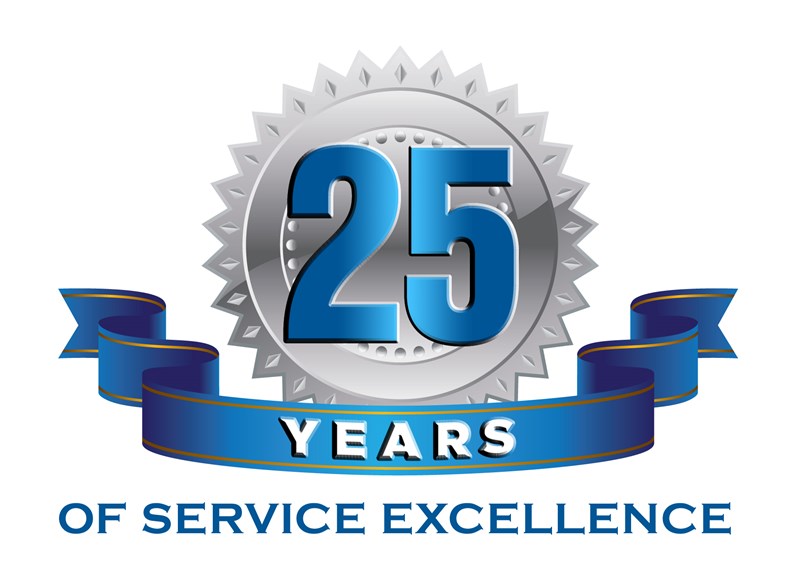 Original co-owners Mark Domanico and Davis Glassberg had a vision in 1991 to beautify America's bathrooms with a fast and economical solution that would be aesthetically pleasing as well. Starting with one retail location in Lombard, IL, Luxury Bath has grown to over 200 locations nationwide, and with over 250,000 bath remodels later, the company remains on the cutting edge of bathroom renovation technology. Current owner and President, Scott Rosenbach, has continued in that spirit by moving the company to its 260,000 square foot facility in Libertyville, IL expanding Luxury's manufacturing capacity as well as their research and development team.
Being on the cutting-edge of bathroom remodeling, at Luxury Bath, we rarely get a chance to take a step back and take it all in. Now, as we celebrate 25 years of being in business, we get the opportunity to look back on all of our achievements and how we transformed the bathroom remodeling industry. Our experts have proven their dedication to state-of-the-art home improvement solutions time and time again.
By offering a comprehensive range of home remodeling services coupled with our unrivaled customer support, we've been helping households all across the United States own the very best in bath replacement technology. From bathroom conversions to aging in place solutions like walk-in tubs, we can craft services that meet all of your needs and budget—no matter the lifestyle.
While many bathroom remodeling companies offer services like ours, none are able to offer nearly as innovative of products as we do. We are the only provider in the world of Luxsan acrylic—our own patented Microban infused material that is resistant to mold and bacteria while also helping you defend against cracking, chipping and fading.
For 25 years, Luxury Bath has been on the forefront of the bath remodeling industry. Our aim is to not only meet your needs with top-quality products, but to exceed your expectations. No matter where you are in the country, you'll most likely have a Luxury Bath dealer ready to accommodate your needs. Call us or fill out our online form to request your free, in-home estimate today.
---
Tags
25 Year Anniversary
Luxury Bath Anniversary
---
Comments