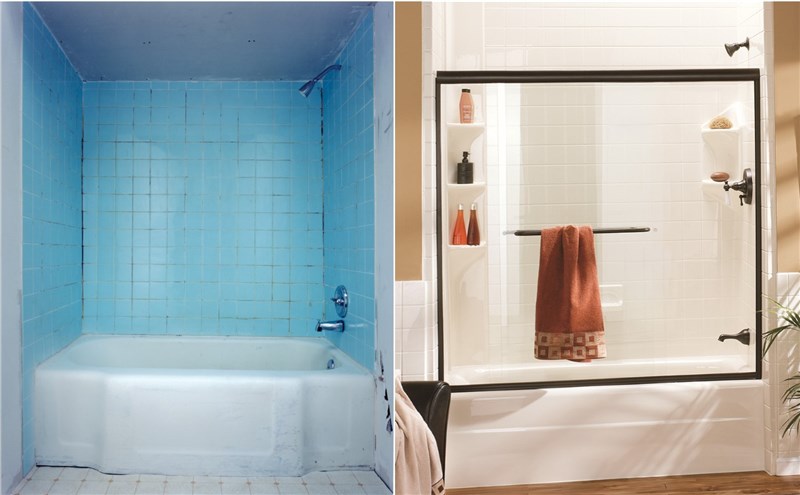 There is a reason why bathtubs are a huge selling point for houses; because people thoroughly enjoy taking baths. Nothing quite beats soaking your body in warm water while ambient music echoes across your candle-lit bathroom. Be that as it may, many people deprive themselves of this indulgence because they're missing the key component: A clean, functional bathtub. If your current tub is guilty of having any of the following traits, it's time to consider getting a replacement bathtub from Luxury Bath.
It's Stained
Not only do stains make your tub look awful, they're also a breeding ground for harmful germs and bacteria. It's impossible to relax and enjoy bath time when your bathtub is hard to look at and potentially harmful to your health. To fix this problem, you could try sanitizing and scrubbing the stains. However, if they're stubborn and have their mind set on making your tub their forever home, you'll need to look into a replacement.
It Leaks
Leakage is one of the worst issues you can face with a bathtub because it's hard to fix and it can result in mold and mildew. To detect a leak, fill your bath with water and plug the drain. Let it stand for a few hours and keep checking to see if the water level lowers. If you listen closely, you can also hear the water draining from the tub. In the event that you do have a leak its best to just get a replacement bathtub instead of trying to fix the problem. Repairing is a cheaper alternative, but the leak will most likely open up again and cost you more money in repeated repairs.
It's Full of Mold & Mildew
In addition to making your tub look unappealing, mold and mildew can cause respiratory problems, allergic reactions, nervous-system disorders, and even depression. There is no point in trying to salvage your tub if it is full of mold and mildew; it's already a goner. To protect yourself and your family, seek bathtub replacement services immediately if you're experiencing this problem. We suggest taking a look at our SimplyPure™ line of new bathtubs. They're reinforced with Microban® protection to ensure they never grow mold and mildew.
It's Difficult to Use
Bath time should be about pleasure and relaxation; not pain and struggle. If you find yourself having a hard time entering and exiting your bathtub, you might want to seek a more accessible alternative. Luxury Bath offers three different models of walk-in bathtubs that will not only allow you to reclaim your bathing independence, but also improve the aesthetics of your bathroom. They can also be customized to suit your needs. Whether you want ADA-compliant grab bars for added stability or whirlpool jets that will sooth your sore muscles back to full strength, we can make it happen for you.
Are you experiencing any or all of these problems? Make a change today and have Luxury Bath install a beautiful replacement bathtub in your home. Give us a call or fill out our online form to request a quote from a dealer in your area!
---
Tags
replacement bathtubs
bathtub replacement
new bathtubs
---
Comments