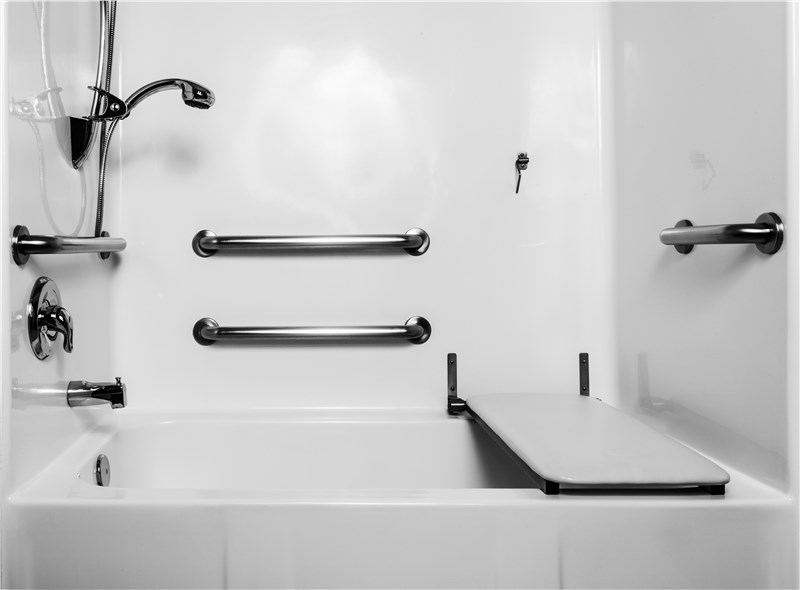 Are you living with limited mobility? Do you want to help a loved one age in place safely? Whatever your reasons for wanting to increase the accessibility of your bathroom, there are many ways to do so without having to remodel every square inch.
Make Small Changes
Good lighting is important in any bathroom, but it's crucial in an accessible bathroom. Without proper lighting, it may be more difficult to navigate the space, increasing the potential for injury. Make sure you have adequate lighting in your bathroom and that your controls operate easily and are able to be used by someone in a wheelchair.
Another cost-effective update that will help you add safety to your bathroom is installing designer safety bars. Add grab bars to the area around your toilet, shower, and tub to provide additional stability and support for your existing features.
Update Your Shower
There are a few changes you can make to your shower to make it a safer, more comfortable space. A small stool or plastic seat is a great way to allow seated bathing without having to remodel any part of your shower, and you can remove the seat when necessary. For seated showering, a handheld showerhead with a hose of 60" or more is ideal for maximum flexibility.
If you're looking for a major change, you can completely renovate your shower, making it a roll-in shower. With virtually no threshold, maneuvering a wheelchair in and out of a roll-in shower is easy.
Install a Walk-In Tub
Prefer bathing to showering? One of the most elegant options to increase the accessibility in your bathroom is to install a high-quality walk-in tub. With no-slip flooring, comfortable seating, and easy-open doors, a walk-in tub fosters bathing independence without sacrificing style or safety.
If you're looking for ways to increase the accessibility of your bathroom, the professionals at Luxury Bath Technologies can help! Unlike other bathroom remodeling companies, we put your safety and satisfaction first. We'd love to help you create a safer space, so give us a call today to find our more about our bathroom accessibility products and how they can improve your home.
---
Comments