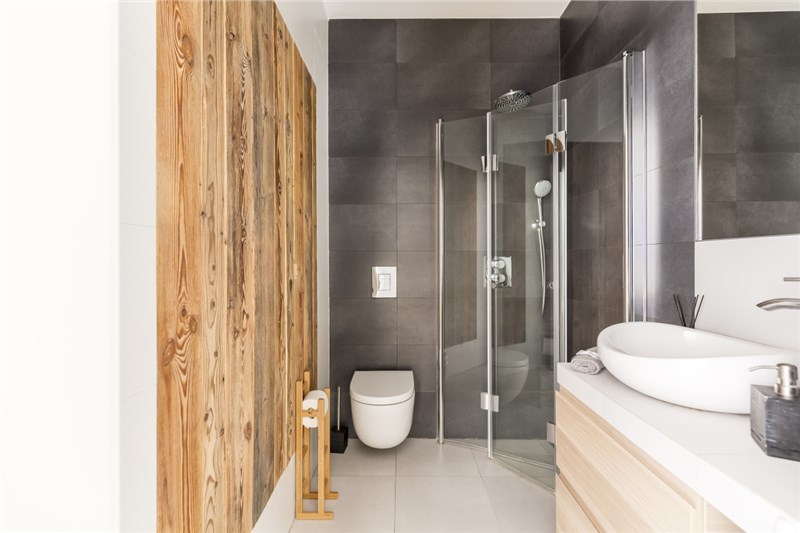 Researching the latest trends before a remodeling project in your home is a great way to become inspired for your remodeling project. While a professional design consultant from a top-rated remodeling company can certainly help you decide on a style you love, learning more about what you like before your initial consultation can enhance your satisfaction with the final design.
Those with a more hands-on approach to bathroom remodeling will love learning about these new trends we've seen in 2019. At Luxury Bath, our bathroom design specialists love creating the most personalized designs based on today's most modern approaches to renovations—and combined with the specific preferences of our customers. In this article, we'll go over some of the most popular and exciting trends we've seen in bathroom redesign up until now, to help you get inspired for planning your next bathroom transformation.
Luxurious Minimalism
Take it from us. This year, the current minimalist trend, which has been running strong for at least half a decade, is still stronger than ever. However, we've also noticed that the trend has evolved a bit over the course of the year—and minimalist designs are becoming less—well, minimalist.

Let us explain. True minimalist designs are clean, simple, and efficient. They're also smart, save space, and focus on function rather than flair. Today's minimalist bathrooms are still sleeker and more efficient than ever, however, they've also strayed from the no-fuss simplicity of Scandinavian and Japanese minimalist designs just slightly to include more convenience and beauty in a contemporary American way. They've evolved to include floating vanities that are built with plenty of beautiful storage space, wall-mounted toilets that are sophisticated and elegant, and high-tech toilets that focus on function (and also a range of luxurious features as well).
The Invisible Shower Stall
Okay, so the invisible shower stall isn't actually invisible. It's a term we use to describe seamless glass shower enclosures combined with barrier-free shower floors. This "infinity shower" look is becoming extremely popular this year, especially in bath-to-shower conversion projects, and we don't see it going away anytime soon. If you're into clean lines, maximized space, and the sophisticated elegance of floor-to-ceiling glass walls and a shower area you might have to squint a little to see (at least from a distance)—an invisible shower might be a great style idea for your bathroom redesign.
Windows for Sinks
Mirrors are out, and windows are in—at least for some homeowners redesigning bathrooms in 2019. While the layout of your bathroom area will need to face an exterior wall for this to work, the result can be quite interesting and appealing. Imagine washing your hands and looking up to see a view of the outdoors through crystal clear windows, instead of your own reflection. If you think you'd miss seeing yourself in front of you as you clean up, you can certainly still add mirrors to other areas of the bathroom if you're interested in this look.
Wallpaper Accents
Wallpaper has gotten a bad rap in recent years, and quite possibly in recent decades. This year, however, wallpaper is making a small but powerful comeback on walls throughout the nation. While homeowners aren't exactly using it to cover their entire bathroom area as much as they used to in the past, they are using pieces of it to decorate sections of the wall. Think of an accent wall covered in interesting and unique designs. The best part of this design trend is that it can be changed easily, if you happen to get tired of it after a while.
Wood and Stone
This trend actually started gaining major traction a year or two ago, and it's only gotten stronger this year. Many homeowners love the masculine, raw, and earthy look of wood—from pine to oak and others, and rough, stone accents like slate, which can make the bathroom feel cooler and more sophisticated than more traditional or luxury materials like marble or porcelain. Best of all, you don't have to use real wood or stone to achieve this look. Instead, use faux products for the same look and feel (without the high cost or maintenance needs of the real thing).
If you're thinking about remodeling your master bathroom or a smaller bathroom and need help getting inspired with a beautiful, modern design, we'd love to help you. For more information on how to get the bathroom redesign of your dreams at the most affordable prices on the market, give us a call to speak with an agent. You can also fill out our online form to receive a free, in-home price quote to get started planning your next bathroom remodeling project with us at Luxury Bath.
---
Comments