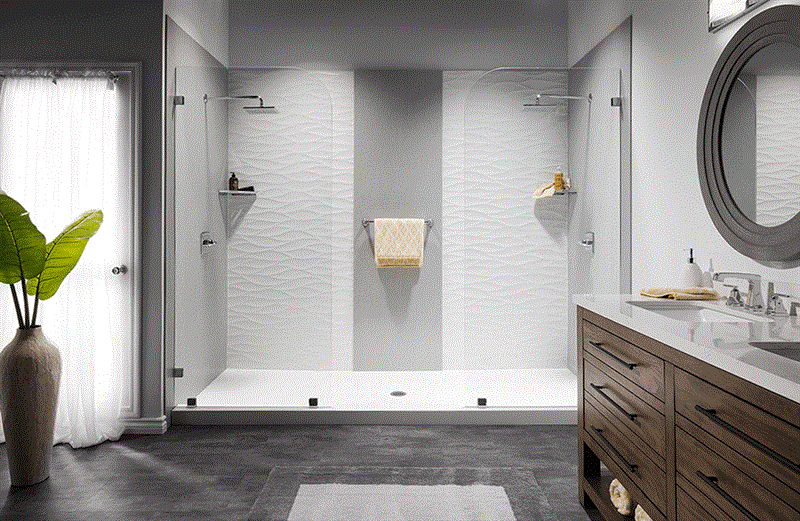 Does your current home bathroom look like it's straight from the 70s? Are you tired of staring at avocado-colored fixtures and drab tile? Then it might be time to consider a sleek, modern update that will bring new life to your tub or shower area.
At Luxury Bath Technologies, our design experts are proud to offer homeowners a wide selection of contemporary products and customization options that look like they're straight from the pages of a catalog.
If you want to freshen your bathroom's overall feel, we've got all the options you need, from minimalist accessories to luxurious color patterns.
Choosing the Right Wall Colors and Tile Patterns
If you're trying to plan a modern-looking bathroom, simple is always best—gone are the days of wild wallpaper and bright color pallets.
At Luxury Bath, we feature a full range of color options and tile patterns to fit your new bathroom design needs. Our products feature smooth surfaces, block patterns, and down-to-earth tones your family is sure to love.
Some of our most popular wall color options are white, biscuit, sandbar, gray, and basket weave. We also provide a wide selection of sophisticated tile patterns that are laser-engraved and feature natural-appearing grout lines. These include:
Subway Tile
Roman
Milano
Hopscotch
Cobblestone
Flagstone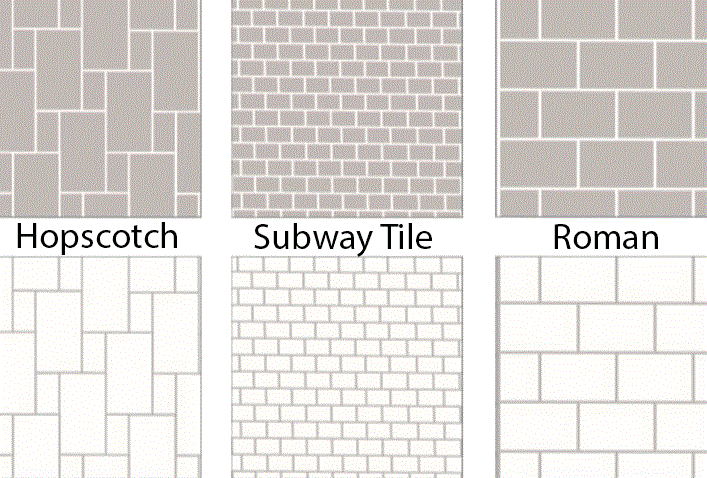 What Color Tub or Shower Base is Right for You?
When you're renovating your home's bathing area, it's essential to choose a tub or shower base color that fits seamlessly into the rest of your décor and selections.
If you're going with predominantly gray wall tones, for example, you'd probably want to choose a white or gray base. For family's that prefer brown tones, our biscuit, almond, and sandbar-colored bases are the optimal choice.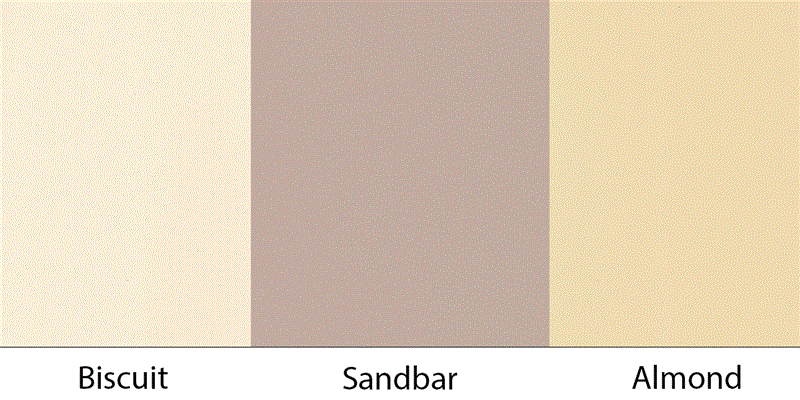 Stylish Bathing Area Accessories
From grab bars to shelves and caddies, Luxury Bath offers a broad selection of durable, easy-to-clean shower accessories for your tub or shower remodel. These can be easily customized to blend in with the rest of your design scheme.
We also offer stylish matte black and chrome bathing area fixtures, including faucets, door frames, and drain plugs.
Learn More About Creating a Stylish Modern Bath
When it comes to deluxe bathing options, Luxury Bath has the products and options you need to create the perfect tub or shower for your home.
If you're confused about which options are best for your family, our expertly trained bathroom contractors are here to help. Give us a call today or fill out our online form to schedule a free consultation.
---
Comments