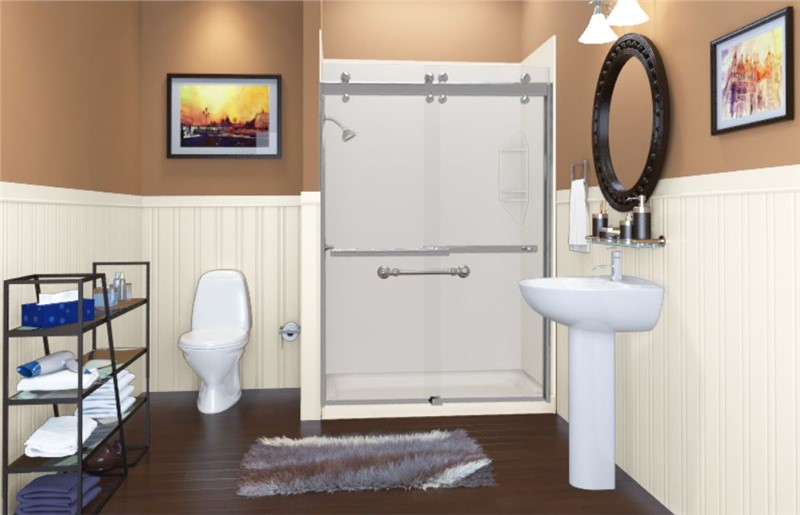 You don't have to undergo a complete floor-to-ceiling remodel to upgrade your space. From your bathing system to additional accessories, there are plenty of smaller projects that will refresh your bathroom. As we move further into the future, many homeowners are leaning on farmhouse styles to add a traditional, homey look to an otherwise sometimes impersonal space. The best part is you can achieve that aesthetic while taking advantage of all the modern benefits today's bathrooms have to offer. Here are a few things you can do to make it happen:
Revamp Your Tub or Shower
Whether you have a bathtub or shower, there are plenty of ways to give your space the warm and inviting look it deserves. There are a variety of tub and shower colors from which you can select to really bring your space to life.
Whites and grays appear more modern on their face but can still blend seamlessly with more rustic accessories. You can also immediately bring warmth into your space with a biscuit, almond, or sandbar colored tub or shower. These tones work well with predominately brown wall patterns.
Don't Stop at the Tub and Shower Base
On top of your bath or shower color, you can choose warmer tones for your faucets, drains, shower frames, and more. Some showers also feature built-in soap dishes, footrests, shelving, and caddies that can be customized to match your unique style.
If you are opting for an accessible bathing option like a walk-in tub or roll-in shower, you can also personalize the grab bars and bench seats for a more cohesive look. While each individual piece may seem small and insignificant, it's important to think about how they impact the overall aesthetic. Two great options to consider are chrome and nickel finishes.
Dress the Rest of Your Bathroom, Too
Outside of the wet area of your bathroom, there are a few things you can add to make your farmhouse bathroom come to life. From rustic stools and wooden towel racks to wicker baskets for all your loose products, it's important to stick with a consistent theme to make your bathroom look cohesive and feel comfortable.
Light Tones and Unique Patterns
The final piece in tying your bathroom together is to give your wall surrounds and shower enclosures a refresher. Choose from custom colors and patterns, and get in touch with your local remodeling experts to take care of the rest. Whether you want to go with simplistic colors like white, taffeta, almond, or anything in between, or you want to take advantage of unique wall patterns, it's important you find a look you love.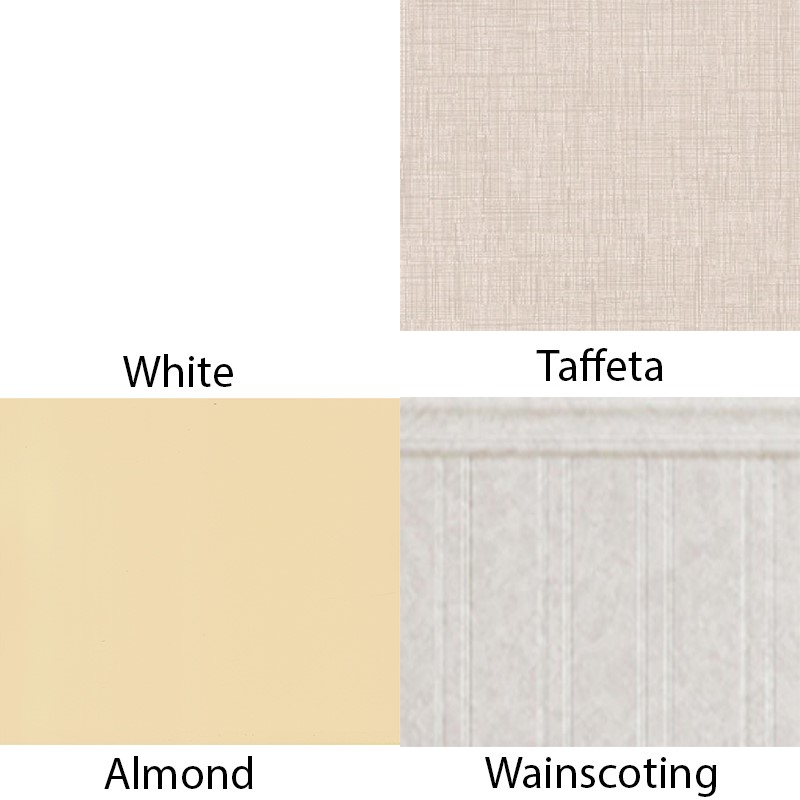 What are wall patterns anyway? These realistic grout designs are laser engraved into your walls to add extra dimension and style to your space. When it comes to designing a farmhouse bathroom, one that will be specifically useful is a wainscot pattern. On top of looking great, they're easy to clean and maintain, too!
Transform Your Bathroom with a Free Consultation from Our Local Remodeling Team
Don't settle for a subpar bathroom design; from your guest baths to the master, you deserve to have a space that is safe, luxurious, and comfortable. Luckily, with the local experts at Luxury Bath Technologies on your side, your dream bathroom is just one call away. If you're ready to bring your bathroom from boring to beautiful, get in touch with our team today. Feel free to give us a call or fill out our online form to schedule a no cost, no obligation consultation today.
---
Comments