An exceptionally remodeled bathroom will make your dream bathroom a reality and will be beautiful and functional for years to come. Conversely, you will have to face your poorly executed bathroom remodel every day and be reminded of the fact that it didn't turn out as planned. Choosing a reputable bathroom remodeling company is the first step in ensuring you get the results you desire while avoiding costly mistakes. If you are considering a bathroom remodel, consider the following dos and don'ts for the best results.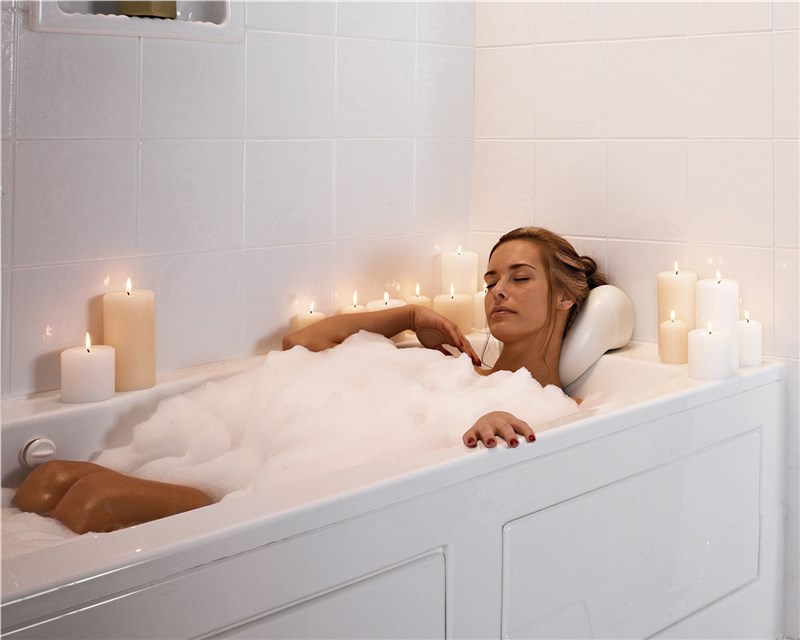 DO Budget for Unexpected Costs - One of the most commonly discovered problems during a bathroom remodel is hidden water damage. An experienced contractor will alert you to any potential problems by performing exploratory work near the beginning of your project. It's always a good idea to be prepared for unexpected issues and to budget accordingly.
DON'T Rush Your Remodel - Once you've started planning your remodel, you want it done ASAP. Resist the urge to rush, because poor planning is the leading reason people exceed their budgets and end up with a bigger bill. It's always easier to get things right the first time, so plan accordingly. If you are really short on time, check out the One Day Remodel service that Luxury Bath offers.
DO Be Realistic About the Bathtub - Soaking in a warm, relaxing bathtub is an incredible experience, but how often do you actually use your bathtub? The current trend is to spend more on a luxury shower that you will use daily rather than shelling out significant money for a tub you'll use maybe once a month. Consider a bathtub to shower conversion for a more cost-efficient solution.
DON'T Forget About the Future - You might be in perfect health today, but that doesn't mean your needs won't change as you age. Consider features like walk-in tubs or roll-in showers that will meet your needs now and in the future.
DO Reconsider Your Vanity Space - In the past, a his and hers sink was a desirable feature in a master bathroom, but most couples now agree that the additional counter space is more valuable than a second sink. Be realistic about your needs so that you end up creating the most value with your bath remodel.
DON'T Skimp on Storage Space - One of the easiest things to overlook during a bathroom remodel is also one of the most important - storage space. You want to create a bathroom that is just as functional as it is beautiful, and considering storage space will help you achieve this. Features like built-in soap dishes and corner caddies can add more storage easily and conveniently.
DO Consider Water Efficiency - Your bathroom remodel can actually end up saving you money in the long run if you add fixtures that are part of the Environmental Protection Agency's voluntary WaterSense plans.
DON'T Cut Corners with Cheap Materials - It's understandable to want to keep your costs down, but when it comes to materials it's important to not cut any corners. Be sure to spend money on the features that you use every single day like faucets, and save money where you can, like light fixtures.
Choose a Bath Remodeling Company You Can Trust
One of the most important dos when it comes to your bathroom remodel is to choose a remodeling company that has a proven track record of success and quality work. Luxury Bath Technologies employs expert designers, fabricators, installers and plumbers to ensure you receive nothing but superior quality from start to finish. We care deeply about your satisfaction and will go above and beyond to provide you with the bathroom of your dreams.Why choose Luxury Bath? We offer:
Microban-Infused Acrylic to inhibit the growth of bacteria, mold and mildew
Luxsan Acrylic that is less porous and chemical resistant
Luxseal Shower Doors that feature a protective layer for easy cleaning
Flexible Financing
Lifetime Warranty
Products Manufactured in the United States
And Much More!
Trust the experts at Luxury Bath Technologies with your bathroom remodel, and contact us today to learn more dos and don'ts of a bathroom remodel and to discuss your dreams and design ideas! Call us now to schedule you free, in-home estimate and start turning your dream into your reality!
---
Tags
remodeling tips
dos and donts of a bathroom remodel
tips for your bathroom replacement
---
Comments