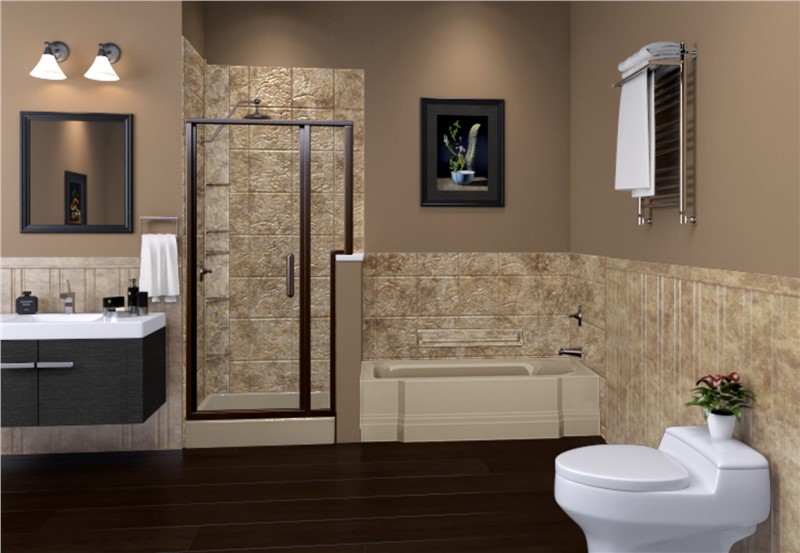 When it comes to remodeling your bathroom, there are thousands of different directions in which you can go. Every bathroom has its own unique style, and it's important to know everything about yours, so you can take its aesthetic to the next level.
Many people enjoy using warmer colors in their bathroom. If you're one of them, you've come to the right place! We're going to go over some of the top enhancements you can make to your shower in order to complement your warm aesthetic.
Use Warm Colors and Patterns for Your Shower
Your shower will be one of the focal points of your bathroom, so it makes sense for it to be one of the first places to focus on. Whether you're looking for your shower to blend in seamlessly with the rest of your space, or you want it to be the focal point, we've got you covered with a variety of color and pattern options.
For a more simplistic look, try using colors and patterns like Taffeta, Biscuit, Almond, and Sandbar. On the other end of the spectrum, we have options like Canyon Rock, Sandalwood, Santa Cruz Granite, Sierra Sand, and White Travertine.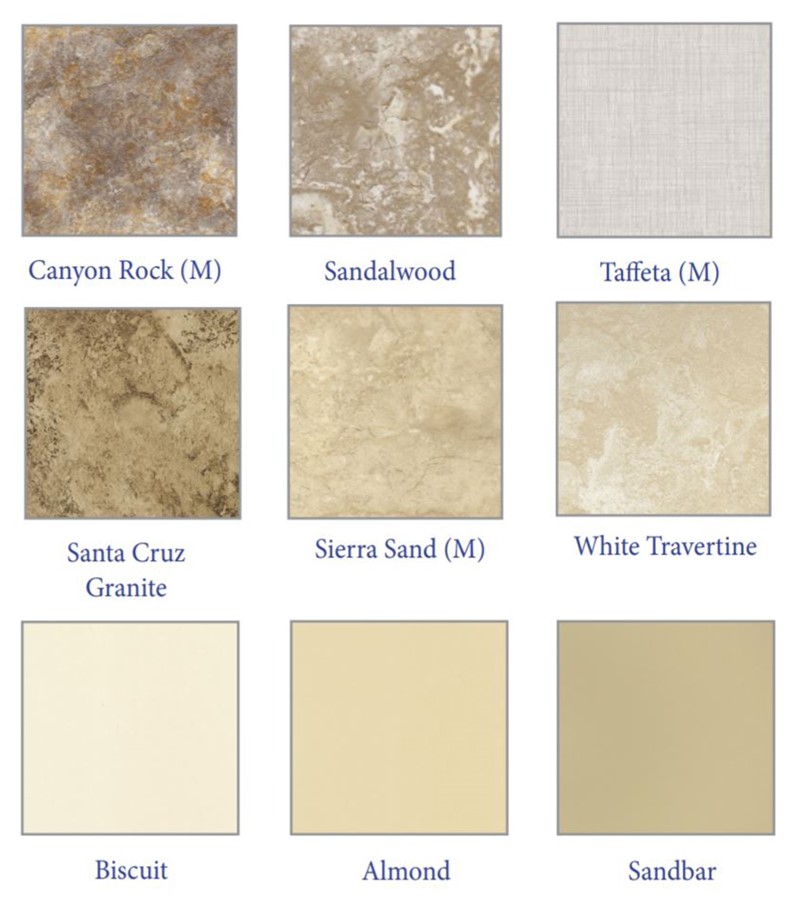 Have Fun with Simulated Tile Wall Patterns
When it comes to tying your bathroom's warm look together, there's nothing better than playing with tile wall patterns! When dealing with warmer tones, large block patterns tend to be the best choice. At Luxury Bath, we offer beautiful options like Roman Block, Cobblestone, Flagstone, and more—all of which will do wonders to bring your bathroom to life!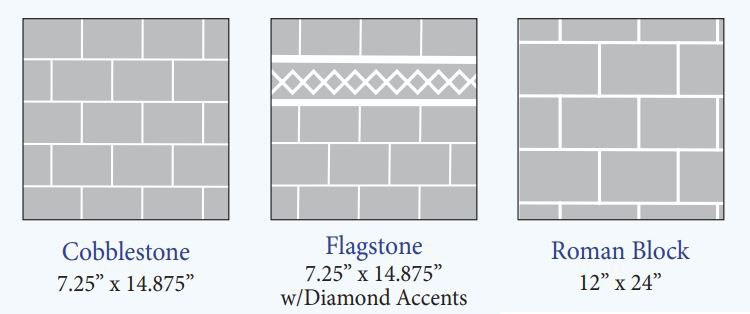 Pay Attention to Accents & Accessories
With the big stuff out of the way, it's time to focus on accents. Even the things that almost seem unnoticeable—faucets, drains, door frames, grab bars—can make a huge difference once everything is tied together. For warm bathrooms, the best colors to use would be either Brushed Nickel or Oil-Rubbed Bronze.
Pay attention to every accessory in your bathroom individually and then envision it as a part of the whole. That way, you can really create a cohesive design. Here are a few bathroom accessories you should look at to help get you started:
Shower Footrests
Bench Seating
Shelving
Shower Caddies
Soap Dishes
Towel Racks
…and more!
Connect with Our Local Experts to Start Planning Your Bathroom Remodel Today
Are you ready to take your bathroom to the next level? Get in touch with the local experts at Luxury Bath. Our team has been working with local homeowners for over 25 years, and we're excited to continue our work with you. Give us a call to learn more about our services or fill out our online form to schedule a free consultation with our experts today.
---
Comments
No one has commented yet. Be the first to post one!